How to use my color labels?
You can use your color labels set in poker client when searching for marked players. Click the icon of a detected poker client in the main control window.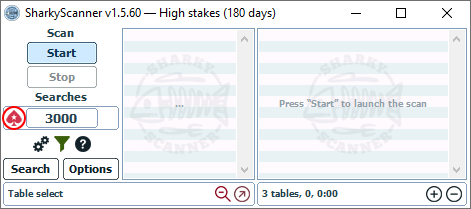 The client options window will appear.
In Your nickname list, select the nickname you use to play. In Wanted players list, mark labels for players you want to play with, and in Unwanted players list, those you don't want to play with. Press Save to save changes. If you have set at least one label for unwanted players, ensure that Max. number of unsuitable players parameter at the Player categories page of the options window is specified, or it is included in the advanced settings.